Since 2007, Titan Towing has been Fort Saskatchewan and areas number one towing and recovery company. We are your AMA approved contractor. Our highly trained operators lead the industry with decades of experience under their belts. Our team of professionals pride themselves on integrity and are here to serve you 24/7.
LOCALLY OWNED ~ COMMUNITY MINDED ~ FAMILY RUN

Tell us a little bit about your business (How you started out)
Jason:
Having worked for a tow company in Edmonton for over 7 years and truly loving what I did, I wanted to take the next step, to have my own truck. I wanted to be an owner/operator, to set my own direction, but the company I worked for would not allow me. There were many nights that I would go to my girlfriend (now wife), Leanne's house in Fort Saskatchewan after my shift, and her dad, Don (aka "Papa") would just be getting home as well. We spent hours talking about business ownership and he encouraged me to follow my dream. He helped me do up a business plan and after researching the market we discovered that Fort Saskatchewan was in need of a tow company. I sold my Acura RSX that I has worked so hard for, took out a private loan, and Papa dissolved some assets to purchase our first truck. The dream was coming together.
Papa:
Trucking has been in my blood from the time I was six or so and "borrowed" the corn-binder (International) highway tractor and forty foot high-boy bale trailer for a spin around the farm yard. That summer I learned how to take grain on the run and to back the truck up to the auger. Since that time (59 years) I have driven a huge variety of trucks and hauled everything from groceries to bulk sulphuric acid in Super-B tankers – with exception of a tow truck (being a passenger doesn't count).
Listening to Jason talk about the industry motivated me to help get the wheels turning. He has the right personality for the business and a great business sense. His working knowledge of all aspects of the industry and the players is phenomenal and necessary. He truly loves the job, even on those bad days, and has the determination to make this work. We work well as a team, both of us on the same page most of the time and willing to listen to each other. We jumped in with both feet and there is no looking back now!
Jason:
I remember the first couple weeks in May of 2007, pacing in Leanne's parents backyard, mowing their lawn twice a day, and washing trucks at night. It was a very stressful time as I went from working 2 full time jobs to waiting for the phone to ring. The first call to come in was from Fountain Tire in Fort Saskatchewan where I was to go out to the Shell Scotford plant and tow a truck back. While hooking up my hydraulic line blew leaving a pool of fluid on the plant site and me unable to tow the truck back. So began our life in the towing business.
Within 3 months we were in need of a second tow truck and a driver. We purchased a flat bed and hired our very first employee. Papa and Leanne did the company books from home. By December that year, we were so busy that we purchased another flat bed and hired our 2nd employee, Stefan!
What is you favourite part of the job?
Jason:
My favourite part of the job is helping people in need along with the excitement of not knowing what each ring of that phone is going to bring.
Papa:
I love the variety of the work and the challenge that comes with those situations that require thought and planning. Jason fills me in on those jobs that test his skills and knowhow. Even though I run a different company in a different industry, I love to hear the war stories. I still maintain a class one license and an unlock license so maybe one day…
Excellent service!!
Excellent service!! My tow truck arrived about 60 mins earlier than expected... the driver Dion Sr. was super.... knowledgeable and friendly!!
Holly De Boer
Fantastic every time
Highly recommend Titan Towing! I've used them on multiple occasions and they are fantastic every time! Super helpful and great to work with!
Sienna Kellington
Really care for their customers
First time used towing. Thanks too Dion for educated me how save me time and money for the best care for my vechical. very kind and respectful and always with a smile. Titan Towing staff really care for their customers. i highly recommend Titan Towing too everyone. very kind respectful caring always look out for best for their customers.
Jennifer Lynn
So Sppreciated
My husband accidentally left a light on in our car and the battery drained. He had to drive to Fort Mac so he called AMA for a boost. Titan Towing arrived very quickly, especially considering it was Thanksgiving Monday. The gentleman boosted the battery and explained what to do next. He could see I was uncomfortable with driving a standard so he moved the car safely to my driveway. Definitely went above and beyond and it was so appreciated
Diana Nowlan
When you phone the office you will likely speak with Kathy, Rob or Phyllis. They are our dispatch team. Most of our operators have been with us for many years. Kim, Dion Senior, Dion Junior, Bryon, Ron, Jeremy, Jack & Tim are a few names you may recognize from over the years. Our team is family and we would not be who we are without them.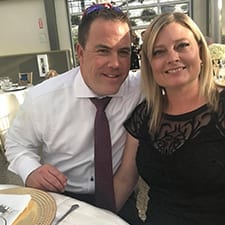 Jason & Leanne Devries
If you know Titan Towing, you know Jason. He is always out and about taking care of business. Jason is the heart of the company and towing is his passion. Leanne is more behind the scenes. She takes care of the office & social media. Together they make a great team.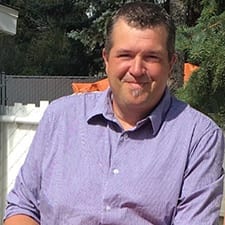 Darren Dykstra
Darren is our operations manager for Titan Towing & TT Heavy Hauling. He has been part of our team since almost the beginning and has worked his way up from operator to operations. He knows his stuff and is always striving for excellence.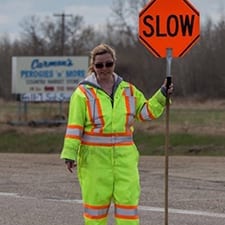 Veronica Sauve
Veronica is our manager for Northern Alberta Traffic Control. She has many years of experience in this field and is an asset to our team.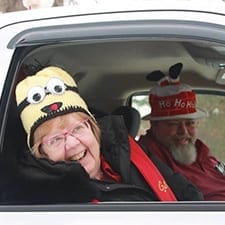 Donald & Debbie Gray
"Papa" started Titan Towing with Jason back in 2007. Although you may not see him around the office very much, he is our advisor. "Gramma" is our office Gramma. She has the fun jobs. Any fundraising or events we are a part of, she has most likely coordinated them.
24-7 Towing, Recovery & Equipment Hauling call 780-998-7668
Office Hours- Monday to Friday 8 AM - 5 PM.
After hours impound call 780-998-7668.
Accepts Visa, MasterCard, Debit, Cash, EMT
Location
11213 88 Avenue
Fort Saskatchewan, AB T8L 2X4
CA