Our fleet consists of light, medium, heavy-duty and Traffic Control units that are professionally maintained for optimal service 24 hours a day. We will treat your vehicle, motorcycle, motorhome and equipment like it's our own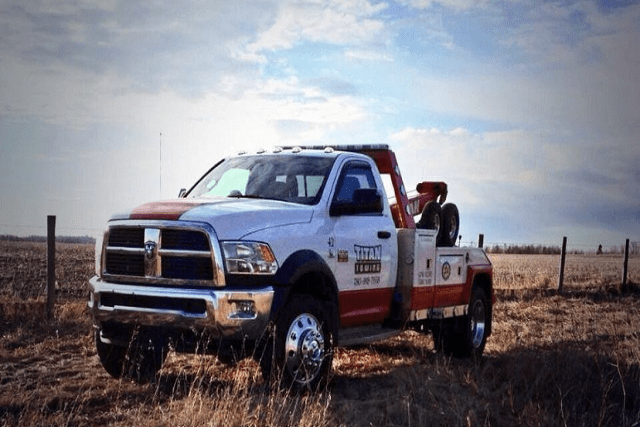 Light Duty
Our light tow & deck trucks have the tools to accomplish the job. Our fleet is equipped to tow and recover all light vehicles weighing less than 1 ton.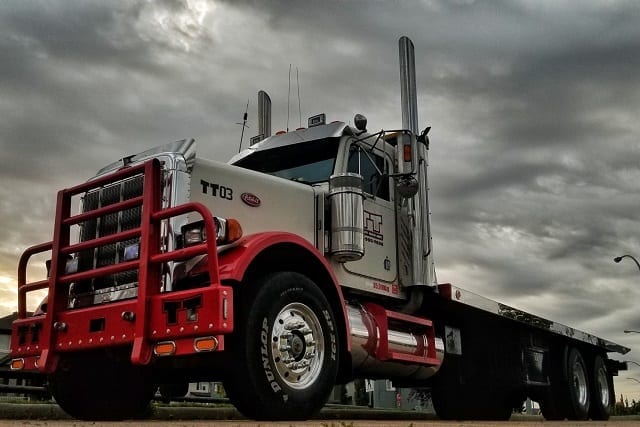 Medium Duty
Our medium duty tow trucks & tandem axle deck trucks are equipped to tow and recover medium duty vehicles anytime and anywhere.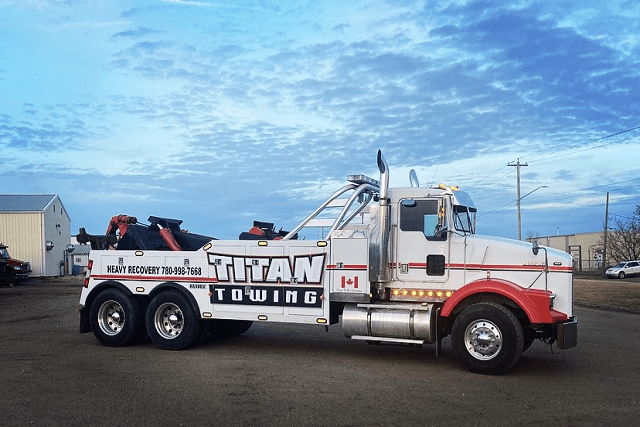 Heavy Duty
Our heavy duty wreckers are equipped to tow and recover heavy duty trucks, trailers, and equipment.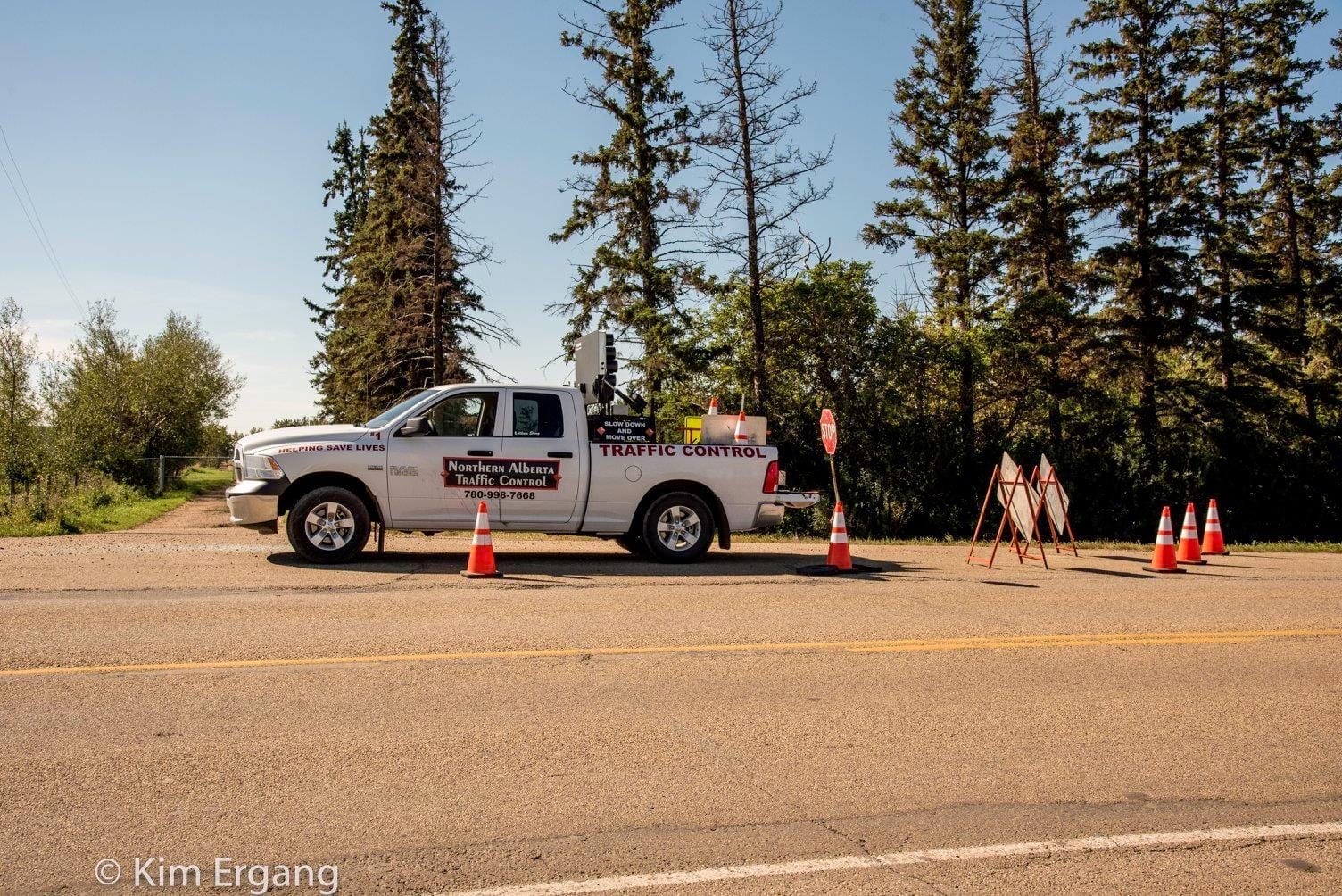 TRAFFIC CONTROL
Titan Towing's Traffic Control division – Northern Alberta Traffic Control – consists of a fleet of Traffic Control units ready for planned or emergency closures.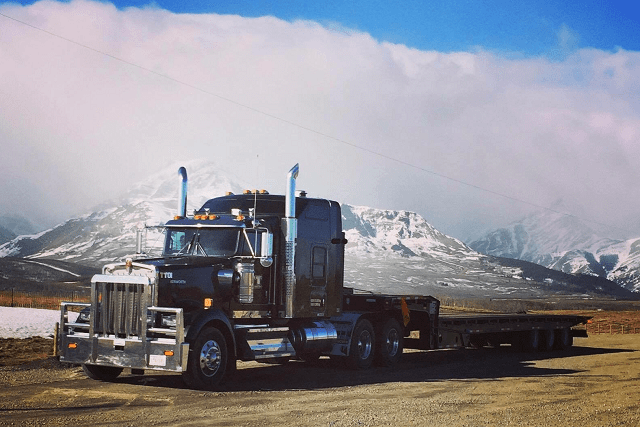 TT Heavy Hauling
Our Heavy-Duty Division – TT Heavy Hauling – consists of Tractor Trailer Units proudly serving customers throughout Western Canada from our home base in Edmonton, Alberta.
Excellent service!!
Excellent service!! My tow truck arrived about 60 mins earlier than expected... the driver Dion Sr. was super.... knowledgeable and friendly!!
Holly De Boer
Fantastic every time
Highly recommend Titan Towing! I've used them on multiple occasions and they are fantastic every time! Super helpful and great to work with!
Sienna Kellington
Really care for their customers
First time used towing. Thanks too Dion for educated me how save me time and money for the best care for my vechical. very kind and respectful and always with a smile. Titan Towing staff really care for their customers. i highly recommend Titan Towing too everyone. very kind respectful caring always look out for best for their customers.
Jennifer Lynn
So Sppreciated
My husband accidentally left a light on in our car and the battery drained. He had to drive to Fort Mac so he called AMA for a boost. Titan Towing arrived very quickly, especially considering it was Thanksgiving Monday. The gentleman boosted the battery and explained what to do next. He could see I was uncomfortable with driving a standard so he moved the car safely to my driveway. Definitely went above and beyond and it was so appreciated
Diana Nowlan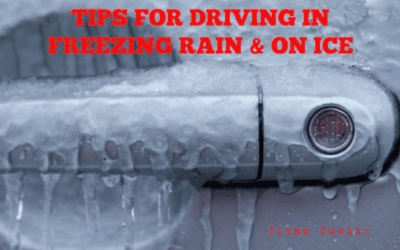 If you don't have to drive, don't. (But if you do.....) Reduce speed. Be smooth. Drive like there's eggs between your feet & the pedals. Do not make any sudden moves. Gently apply the brakes and accelerator. Leave lots of distance between you and the vehicle in front...
24-7 Towing, Recovery & Equipment Hauling call 780-998-7668
Office Hours- Monday to Friday 8 AM - 5 PM.
After hours impound call 780-998-7668.
Accepts Visa, MasterCard, Debit, Cash, EMT
Location
11213 88 Avenue
Fort Saskatchewan, AB T8L 2X4
CA